Assisted Living
The Right Care. Right at Home.
Because aging in place matters, our Independent Living apartments and cottages are also certified for Assisted Living services. That means that should you ever need assistance, you won't have to leave your Independent Living neighborhood home to get the care you need to stay as independent as possible.
The Biggest Difference Is All the Things That Stay the Same
At most senior living communities, making the "move" to Assisted Living means a physical move to a different home in a different building with a different atmosphere, different neighbors, different staff members, different décor, different amenities, different food, different activities and a lot of other things that matter. At Rockridge, the only thing that changes is that you get the customized care you need to continue living the life you love, with everything you love.
Customized Care Packages
Like everything else at Rockridge, the Assisted Living care you receive is the result of a collaboration between you, your family and our care team. We'll work with you to customize one of the care packages below to help you get exactly what you need.
Assisted Living
Care Packages
This package is good for residents actively involved in the completion of their bathing, dressing and grooming. They may need some assistance with a shower or other personal care up to 4 times a week. Otherwise, the resident can manage independently with assistive devices if needed.
This package is for those who can participate in their bathing, dressing and grooming but need some assistance daily to complete these tasks. These residents are unable to manage independently during the day. This assistance may include reassurance, as well as physical assistance to complete personal care tasks.
In addition to daily assistance with bathing, dressing and grooming, these residents require escorts to meals and activities. Assistance with toileting may also be needed on a regularly scheduled basis to help maintain dignity.
Care for residents with Alzheimer's and other forms of dementia is available in The Gardens, which is just a short (covered) walk away from our Independent and Assisted Living neighborhoods.
Amenities and Services
In addition to our community-wide amenities and services, we can provide these à la carte services as needed:
Medication management
Personal care assistance
Additional meals/guest meals
Personal laundry service
Transportation
Additional housekeeping/maintenance service
Continence management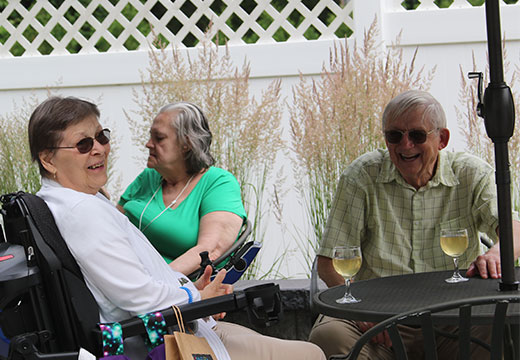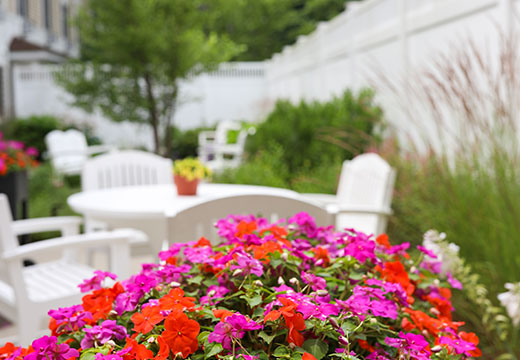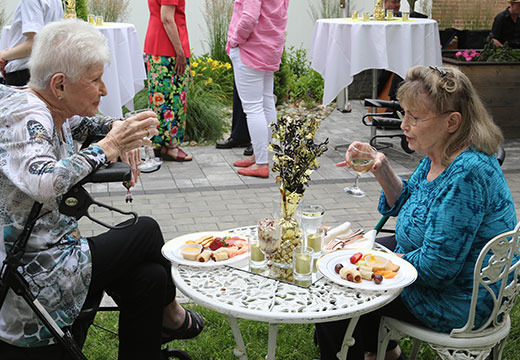 Financial Information
There are many ways to pay for life at Rockridge. Call us at (413) 586-2902. A member of our concierge team will direct you to the appropriate team member who can discuss what is best for your budget.
They take extremely good care of my mom and she's very happy. She never misses a meal and does as many activities as she can. I couldn't be more grateful.

-Sondra P.
Contact Us
To start a conversation or to schedule your visit to Rockridge, reach out to us below.
"*" indicates required fields