Dining
Made From Scratch. Made With Love.
Healthy food nourishes the body. Fresh, flavorful, creative and lovingly prepared food nourishes the soul. Our resident-driven menus are designed to accommodate a variety of tastes, preferences and dietary restrictions, but we never skimp on flavor. At Rockridge, we do everything we can to make life delicious.
Home Grown and Home Made
Dining at Rockridge starts with 95% locally sourced ingredients prepared by our talented culinary team using our own recipes—except for the family favorites we receive from our residents or their families during our monthly resident food committee meetings. We make all our soups, sauces, stocks and salsa from scratch.
Fresh Local Seafood
Our seafood comes fresh off the boat from the Boston pier and appears on your plate the following day.
Local Fruits & Vegetables
Our produce is grown exclusively for Rockridge at a farm just three miles away, and our herbs are picked right out of our campus garden.
Fresh Daily Desserts
Oh, the desserts. Our very talented (and dedicated) baker comes in every day at midnight to prepare tomorrow's delights.
A Taste of Rockridge
Dining
Each Rockridge neighborhood has its own comfortable dining room where you can enjoy delectable meals served by a long-tenured wait staff known for their remarkable ability to learn your name and drink preference after the second or third visit.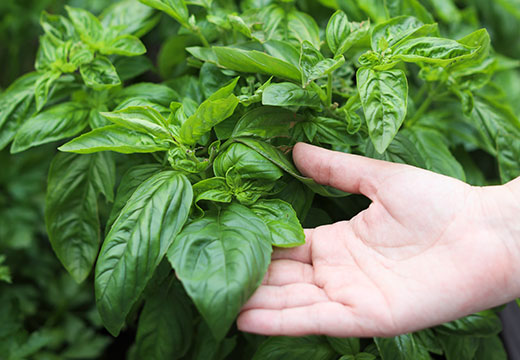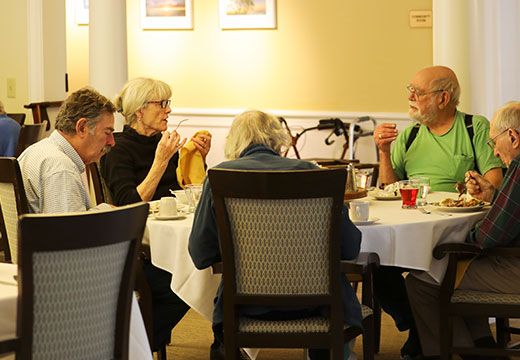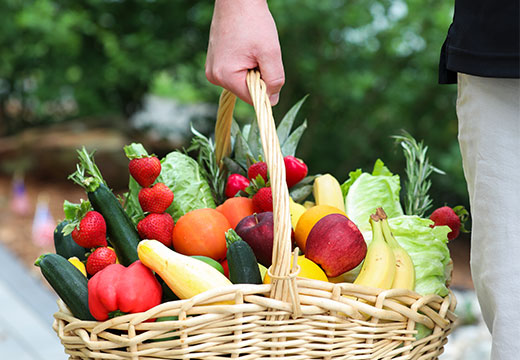 Our Recipe For Keeping You Happy
Life at Rockridge is a partnership—especially when it comes to food. Here's how we keep all things dining fresh, healthy and flavorful:
Monthly Menu Planning Meetings–We get together with residents in each of our neighborhoods to get their feedback on the most recent menu and suggestions on what they'd like to see next. We also meet with the families of residents in our Memory Support neighborhood. Got a favorite family recipe? Don't be surprised if you see it on the next menu!
Detailed Resident Profiles–From nutritional requirements to specific likes and dislikes, we get to know each resident and even prepare meals individually to make sure we meet tastes and nutritional needs.
Specialty/International Menus and Events–From Spanish paella to Cajun gumbo, Korean potstickers, Maine lobster rolls and French favorites including cassoulet and beef bourguignon, our talented culinary team can take you anywhere you want to go.
Friends told me, 'The food is good.' I said, 'You have to prove that to me because I like to eat. I won't know until I try it.' They were right; the food is excellent.

-Pat B.
Contact Us
To start a conversation or to schedule your visit to Rockridge, reach out to us below.
"*" indicates required fields